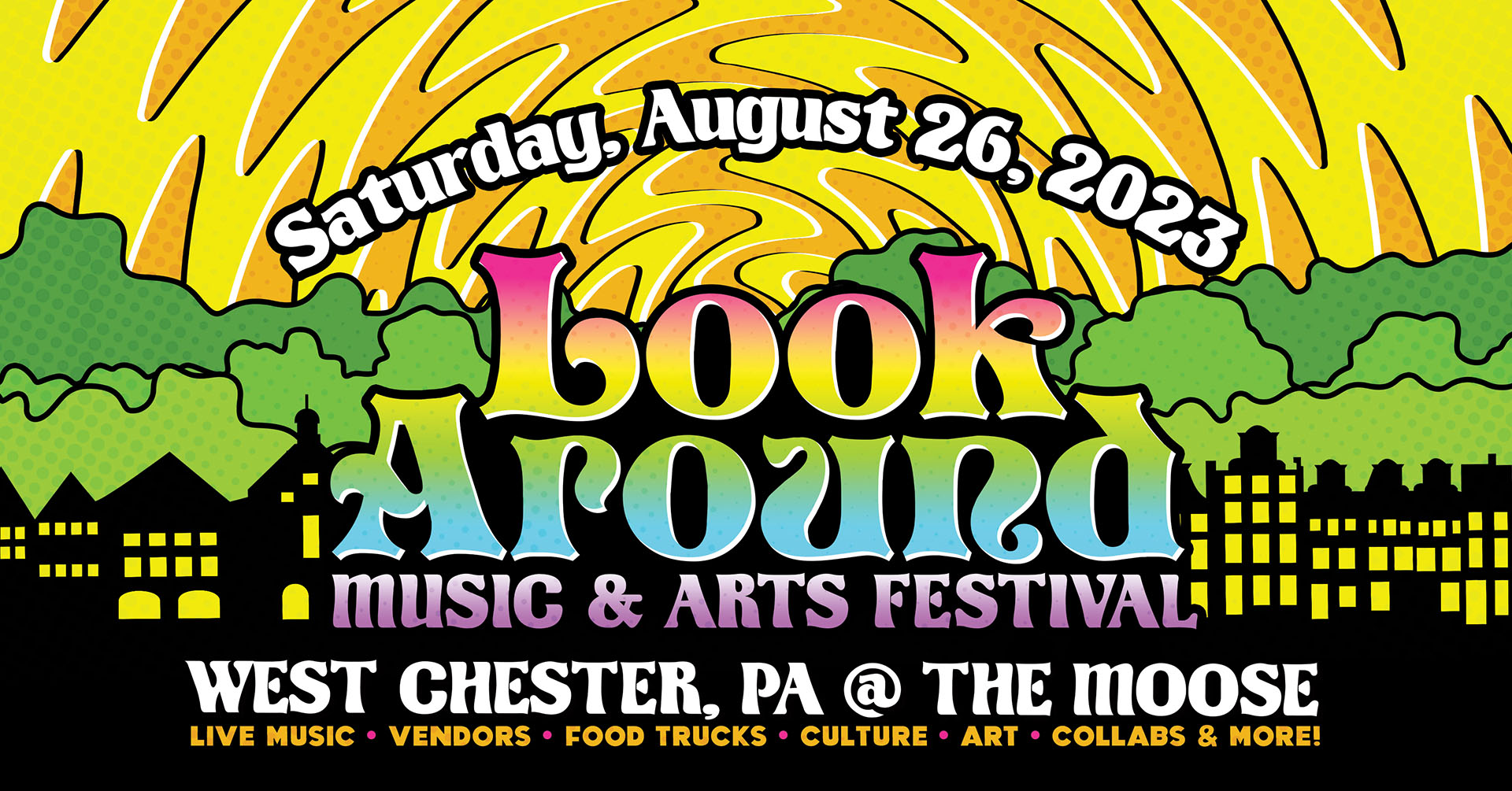 ALL AGES BEFORE 9PM // 21+ AFTER 9PM 
Look Around Music & Arts Festival is an independent, grassroots event benefitting the West Chester music and arts community.
VENUE ADDRESS:
The Moose Lodge #908
401 West Washington Street, West Chester, PA 19380 
GATE INFORMATION: 
12pm Gates Open
9pm 21+ Inside The Moose
PARKING:
THERE IS NO ON-SITE PARKING BEFORE 10PM! 
CAR POOLING IS *STRONGLY* RECOMMENDED. 
THERE IS METERED PARKING ALL THROUGHOUT TOWN. 
There are 36 parking spots directly across the street from the Moose at Providence Church. (LOWER LOT ONLY!) 
These are FIRST COME, FIRST SERVE. 
After 10PM, the Moose Lodge Parking Lot will be available for parking, first come, first serve. 
BELOW IS A LIST OF EVERY PARKING GARAGE IN THE BOROUGH: 
Chestnut Street Garage - 14 E Chestnut St 
Bicentennial Parking Facility - 20 S High St 
Parking Garage - Justice Center - 220 Market St 
New Street Garage - 704 S New St 
Sharpless Garage - 25 Sharpless St 
Matlack Parking Garage - 100 E Campus Dr 
Commons Garage - 670 S Church St 
OTHER FREE PARKING: 
Master's Baker Lot (319 E. Gay St) 
Parking is free at all parks, including Everhart and Marshallton Square Park. 
PLEASE USE YOUR DISCRETION WHEN LOOKING FOR OFF-STREET PARKING. 
IF THE STREET SIGNS DO NOT SAY "PERMIT PARKING ONLY" - YOU ARE GOOD!
RE-ENTRY:
Free re-entry with Official Wristband.

Bring your own chair/blankets/umbrellas for the lawn!